BANZAI CEREMONY
A "Banzai Ceremony" at Mt. Fuji Steakhouse restaurants
is a traditional and extra fun way to celebrate that special person and/or occasion. For any special events (i.e. birthday, anniversary, promotion, etc), a delicious Mt Fuji ice cream cake or fresh pineapple dessert will be provided and dedicated to the celebrating party/guest for an additional charge. Please contact us for more details.
MT FUJI ICE CREAM CAKE
Large 30
Small 12
Please kindly note a $2/per person cake cutting service fee.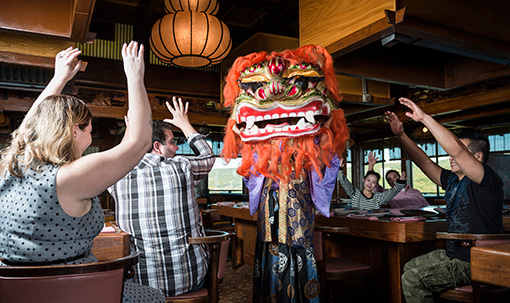 UPCOMING EVENT
Please keep an eye on our exciting upcoming events!
UPCOMING EVENT
Please keep an eye on our exciting upcoming events!
WEDDING
Please visit our website at
www.theviewsatmtfuji.com
. If you have any questions or would like to set up an appointment to view the property please contact us at 845-357-5501.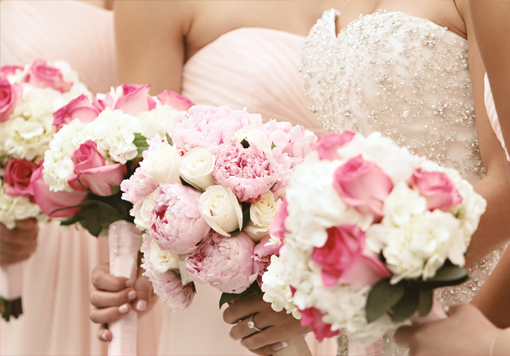 MURDER MYSTERY SHOWS
Due to the Covid-19 pandemic, our Murder Mystery Dinner Theatre Shows are currently not available. Please see our homepage, www.mtfujirestaurants.com for our Y's Garden outdoor seating, menu and dining hours. If you are interested in private events of 50 guests or less, please call our catering department at 845-357-5501. Thank you for your cooperation.
Mt. Fuji Steakhouse restaurant in Hillburn, NY, is proud to present a special comedy murder mystery dinner show by New York City's leading comedy mystery theatre group, The Killing Kompany. This interactive funny murder mystery show takes place at The Views at Mt Fuji where professional Broadway, TV and film actors are seated amongst you and where you are part of the show. The evening includes a complementary beverage, sit-down dinner buffet, music, dancing and Murder! Shows are scheduled on select dates throughout the year and are great for corporate and private parties as well. Reservations are required as seats are limited.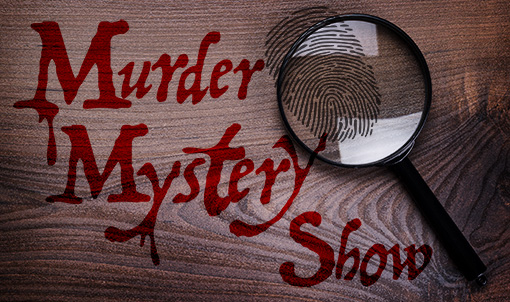 See website for upcoming show dates. ONLY $70.00 PER PERSON including tax, gratuity not included.

Limited Seating!
Make Your Reservations Now! Tickets are non-refundable & Payment is requested in advance
---
CRITICS REVIEW
"Tired of long lines at the movies? Can't afford those broadway theatre ticket prices? Do I have the answer for you. It's the Killing Kompany Murder Mystery Dinner Shows"   – NY Queens Chronicle
PRIVATE PARTIES
The Views at Mt Fuji is an ideal venue for special events. Whether you're celebrating a graduation, an anniversary or a milestone birthday, we work with you closely to create the most memorable party for you and your guests. Please contact us to book an event.

See more details at The Views website.