BANZAI CEREMONY
A "Banzai Ceremony" at Mt. Fuji Steakhouse restaurants
is a traditional and extra fun way to celebrate that special person and/or occasion. For any special events (i.e. birthday, anniversary, promotion, etc), a delicious Mt Fuji ice cream cake or fresh pineapple dessert will be provided and dedicated to the celebrating party/guest for an additional charge. Please contact us for more details.
MT FUJI ICE CREAM CAKE
Large 30
Small 12
FRESH PINEAPPLE DESSERT 5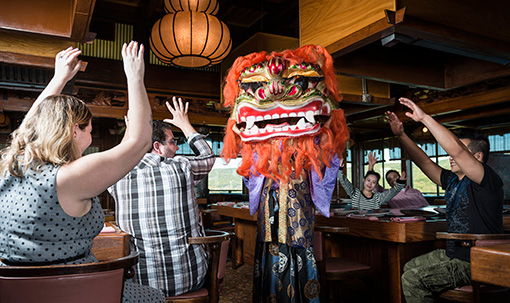 UPCOMING EVENT - NEW YEAR'S EVE EXTRAVAGANZA
New Year's Eve Extravaganza
Monday December 31st 2018
8:00 pm – 1:00 am
$140.00 PER PERSON INCLUDE TAX & GRATUITY
~LOCATED ON CATERING LEVEL~
FOR RESERVATIONS CALL (845) 357-4270, (845) 357-5501
Courtyard Marriott/Mahwah New Jersey Special NYE Rate, includes breakfast for Two.
Please mention "Mt Fuji NY Eve."
Midnight Champagne Toast, A Spectacular and Delicious All You Can Eat Buffet / 5 HOUR OPEN BAR Offering Only The Best In Brand Name Liquors and Spirits / Horizon Productions • DJ Music and Entertainment
COCKTAIL RECEPTION ( 8:00 PM – 9:00 PM )
Featuring a Yuzu Champagne Cocktail Station & Tempting Selection of Hors D'Oeuvres including:
• Braised Duck Spring Rolls with Sweet Chili & Scallion Dip, Filet Mignon Wellington in Puff Pastry & Duxelles, Specialty Vanilla Brandy
• Lobster Bisque Shooter, Wild Mushroom Tartines in Phyllo Pastry, Anitpasto Skewers with Fresh Mozzarella,
• Mini Chicken Cordon Bleu with Champagne Cream Dip
FRESHLY CUT SEASONAL FRUITS & MEDITERRANEAN DISPLAY WITH IMPORTED AND DOMESTIC CHEESES
• A Selection of Fresh Fruit display, Mediterranean display with Hummus, Babaganoush & Pita Points on Mirrored
• Platters with Soft, Semi-soft and Hard Cheeses from Around the Corner and Around the World
BUFFET DINNER RECEPTION ( 9:00pm ~ 11:00pm )
• Sushi, Sushi and more Sushi
• A Tantalizing Variety of Nigiri and Nori Maki Rolls including: Spicy Tuna Roll, Shrimp Tempura Roll, Spicy Crunch Roll, California Roll, Philly Roll, Tuna Roll, Salmon Roll, Salmon & Avocado Roll, and more Chef's Special Rolls
HAND-CARVED MEATS
•Prime Rib with Porcini Au Jus , 5 Hour Roasted Suckling Pig , Golden Roasted Turkey Breast, Pan Jus
COLD SALADS AND SEAFOODS
• Colossal Whole Prawn, Tomato Citrus Corn & Black Bean Jam, Massaged Lacinato Kale Honey Lemon & Cranbery Almond, Lobster Kani, Edamae & Louisiana Crawfish Salad, Thai Coconut Curry Basil Vermicelli, Harvest Roasted Winter Vegetables: Beets, Parsnip, Turnip,
• Butternut Squash, Rutabaga, Watercress Greens with Heirloom Tomatoes, Fresh Mozzarella & Basil, Truffled Frisse Greens, Roasted Portobellas and Brie Dressing, Quahog Clams in Half Shell, Champagne Gastric, Teriyaki Glazed Pan Fried Tofu & Lemongrass Pot-stickers; Red Baby Romaine, Dried Apples & Pecans in a Fuji Apple Vinaigrette
MAIN COURSES
• Brazilian Lobster Tails, Slowly Cooked in Drawn Butter; Herb de Provence Crusted Chateaubriand, Pinot Noir Au Jus; Roasted Duck, Brandy Poivre Sauce, Madagascar Peppercorns & Amarena Cherry; Zarzuela de Mariscos, Seafood Cioppino in Lobster Consommé, Grilled Citrus Glazed Salmon, Pomegranate & Mint; Free Range Chicken Katsu in Champignon Blanc Sauce; Calamari Fritto Misto Remoulade and Chipotle Marinara; Butternut Squash Angolotti, Shiitake
• Curried Cream Foam; Braised Leg of Lamb, Tomato Rosemary & Chardonnay Wine; Midwest Hand Harvested 7 Grain Rice Pilaf; Roasted Yam Planks with Orange Maple Butter Glaze, Marbled Pee-wee Potatoes Oreganato; Oysters Rockefeller topped with and baked with Spinach Mornay Sauce• Roast Garlic Fresh Rosemary Tricolored Baby Potatoes
NEW YEAR'S EVE DESSERT DISPLAYS
• Raspberry & White Chocolate Mousse, Matcha Green Tea 7 Chia En Gelee, Viennese Fours, Petite Fours, Cheese & Dulce de Leche Rolls, French Macaroons, Very Berry Chiffon Cakes, Glazed Blondies & Brownies, Chocolate Peanut Butter Stacks, Tiramisu, Oreo Layered Torte, Tropical Sponge Cakes, Caramel Brulee, & Strawberry & Blueberry Cheese Brulee, Flourless Chocolate Cake, Apple Galettes, Cheese Cakes in Various Glazes, Profiteroles, Key Lime & Passion Meringue Pies, Truffled Gateau Au Chocolate Chocolate Fountain with Banana Bites, Long Stemmed Strawberries, Pineapples, Maraschino Cherries, Pretzel Sticks, Marshmallows, and Oreo Cookies
• International Coffee Bar featuring Dark Roast Coffee with Cordials, and Freshly Brewed Coffee & Tea
WEDDING
Please visit our website at www.theviewsatmtfuji.com. If you have any questions or would like to set up an appointment to view the property please contact us at 845-357-5501.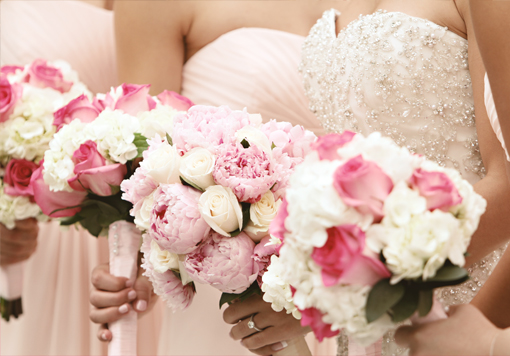 MURDER MYSTERY SHOWS
Mt. Fuji Steakhouse restaurant in Hillburn, NY, is proud to present a special comedy murder mystery dinner show by New York City's leading comedy mystery theatre group, The Killing Kompany. This interactive funny murder mystery show takes place at The Views at Mt Fuji where professional Broadway, TV and film actors are seated amongst you and where you are part of the show. The evening includes a complementary beverage, sit-down dinner buffet, music, dancing and Murder! Shows are scheduled on select dates throughout the year and are great for corporate and private parties as well. Reservations are required as seats are limited.

See website for upcoming show dates. ONLY $65.00 PER PERSON including tax and gratuity.

Limited Seating!
Make Your Reservations Now! Tickets are non-refundable & Payment is requested in advance
---
CRITICS REVIEW
"Tired of long lines at the movies? Can't afford those broadway theatre ticket prices? Do I have the answer for you. It's the Killing Kompany Murder Mystery Dinner Shows"   – NY Queens Chronicle
PRIVATE PARTIES
The Views at Mt Fuji is an ideal venue for special events. Whether you're celebrating a graduation, an anniversary or a milestone birthday, we work with you closely to create the most memorable party for you and your guests. Please contact us to book an event.
SUPER SUNDAY BRUNCH
FRESH OMELETTES
Made to Order
FRESH BAKED GOODS
Fresh Baked Muffins, Croissants and Bagels
FRESH VEGETABLE CRUITE AND SEASONAL FRUIT DISPLAY
VEGETABLE TEMPURA
with Tempura Dipping Sauce
CARVING STATION
Prime Rib, Roast Suckling Pig, London Broil, Roast Turkey, Roast Beef, Steamship Roast or Virginia Ham
SUSHI PRESENTATION
Our Master Sushi Chef's Skillfully Prepare Assorted Sushi for You and Your Guests! Tempura Shrimp Roll, California Roll, Salmon, Roll, Vegetable Roll, and More… Accompanied by Soy, Ginger and Wasabi
COLD SEAFOOD BAR
Shrimp Cocktail and Smoked Salmon with Capers and Onions
CHEF'S DISPLAYS of COLD SALADS
Mozzarella & Tomato, Orzo Pasta with Feta Cheese and Diced Seasonal Vegetables, Mango, Papaya, Jicama and Cilantro Salad, Dijon Egg Salad, Carrot & Raisin Salad, Antipasto Salads, Seafood Salad, German Potato Salad & Mixed Field Garden Salad, featuring Homemade Ginger Dressing or Caesar Salad
SAVORY HOT CHAFFING DISHES
(Sample Menu – Dishes Vary Weekly)
Californian Frittata, Country Style Bacon & Sausage, Eggs Benedict, Texas Style French Toast, Raspberry Cheese Blintzes, Apple Turnovers, Eggplant Rollatini, Pasta (Penne Vodka, Pesto, or Primavera Tortellini Alfredo, Rigatoni Bolognese, Ravioli with Lobster Sauce), Chicken (Sesame, Basque, Florentine, Teriyaki Provencal, Renato with Artichokes and Sun Dried Tomatoes, Marsala) Roast Pork Loin (Mango Chutney, Southern BBQ) Beef (Bourguignon, Pizzola, Diane, Stir Fry, Perigourdine), Merlot Demi-Glace or Asian-Style Beef Short Ribs, Veal Blanquette, Atlantic Salmon (Teriyaki, Piccata, Seafood Cream Sauce) Seafood (Newborn, Cioppino, Beurre Blanc, Fra Diabolo, Scampi) Risotto, Wild, Spanish, Saffron or Black Bean Rice, Potatoes and Vegetables Medley
WONDERFUL & DECADENT DESSERTS
Italian and French Pastries, Assorted Cakes and Pies from the Palermo's Famous Bakery and Ice Cream
THE VIEWS AT MT. FUJI
International Buffet 29 per person
Children 3-10 years 14 per person
Sunday Brunch at The Views is our very popular weekly tradition that takes place in our catering facility, The Views at Mt. Fuji, at our Hillburn, NY location. With a stunning view of the Ramapo Valley, Mt. Fuji customers can enjoy the beautiful sight while feasting on the international buffet-style brunch featuring over 30 different food selections. Menu changes weekly
11:30 AM – 3:00 PM (last seating at 2:00 PM)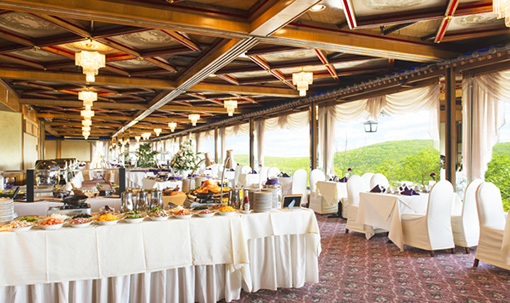 See more details at The Views website.